Interior Wayfinding & Directional
Signage



Wayfinding Signage and Graphic
Systems

■



Signage and Graphic Systems.
Large retail stores with expansive floor plans might be simple to navigate for business owners who work in the building. However, finding the right direction for a product or facility for new visitors can be a nightmare without any helpful signs on the interior.
Most buildings choose to clear up that confusion with wayfinding signage and directional signs. These signs guide visitors throughout the company's interior and provide information about the building.
At KDM, our signage industry experts create effective signs for wayfinding. Our signage comes in various print materials and customizable designs to ensure that your sign is informative and on-brand with your company.



What Are Wayfinding Signs

■



Any sign can be a wayfinding sign as long as it offers directions through a building's interior.
Interior wayfinding signage helps people find what they're looking for with clear graphics rather than confusing written directions.



What Is Directional Signage

■



A directional sign is similar to interior wayfinding signage but encompasses broader directional services.
Indoor directional signage steers people's attention to an essential piece of information about a company. Monument signs with a business' name and hours of operation are typical examples of indoor directional signs.



Types of Wayfinding Signage

■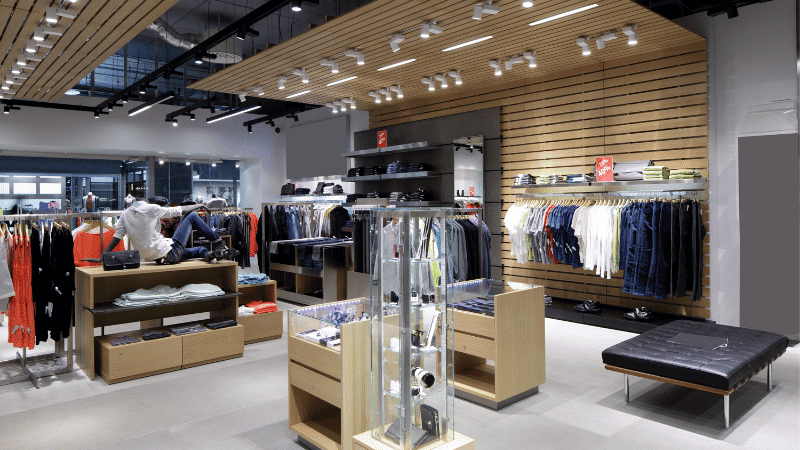 Identification
Identification wayfinding signs inform people when they have arrived at a destination and what they can find in that area. Some of the most common wayfinding informational signs are department markers and door plaques. 
Directional
A directional sign informs people of their immediate location and where they need to travel to reach prominent landmarks from that area. 
Informational
An informational wayfinding sign communicates vital information about a business or specific service. These can range from monument signs or architectural signs that share a company's name and when they open to temporary signs that inform them of a limited-time sale. 
Regulatory
A regulatory wayfinding sign allows you to enforce rules and safety regulations inside your business. These signs are typically designed simply with large text to inform a client base about your rules.



Effective Wayfinding Signage Design

■



Learning how to make an interior directional sign as effective as possible can be tricky for some new company managers.
Wayfinding signs might seem easy to figure out at first, but they can cause more problems than solutions if you hang a sign haphazardly or with vague directions. However, following a few simple rules will help you get the most out of your signage and avoid potential confusion.
Each interior and exterior location of your building should be easily recognizable to the            average shopper. That way, visitors will have a clear sense of when they are entering and          exiting a location and have a better idea of the facility's layout.
Use understandable graphics when creating a directional sign. Hanging signs with visual          cues about a shopper's exact location will give them a better idea of where they are and          where they need to go.
Be sure that the wayfinding maps you display mark every critical location in your facility.          The most effective signage uses graphics to make key locations easily identifiable for                visitors.



Benefits of Interior Wayfinding
Signage

■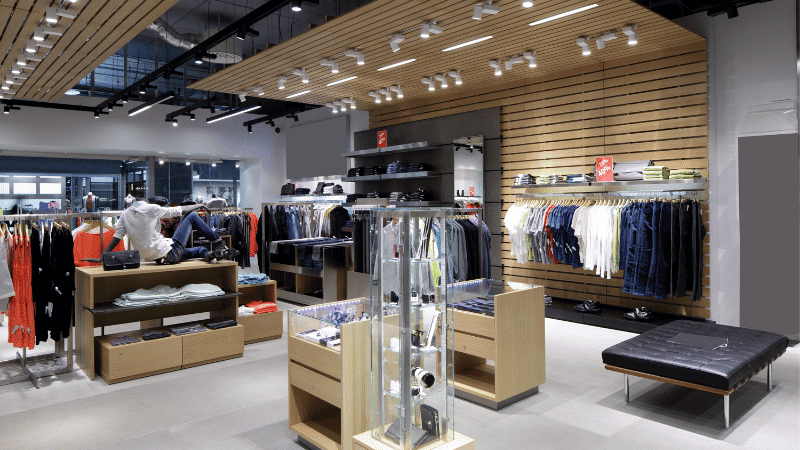 Wayfinding signs provide valuable services to people visiting a building. Without them, people cannot effectively navigate from location to location, which reflects poorly on your facility.
Having even one wayfinding sign with clear graphics and information can elevate your company image and enhance a shopper's experience.



KDM Directional and Wayfinding Sign
Solutions

■



For wayfinding and directional sign solutions, you can count on design services from the team at KDM. Every sign our design team makes is carefully made and compliant with ADA standards to ensure the highest quality product.
To learn more about interior wayfinding signage and other sign options from KDM, contact us today at (513) 769-3500.



Wayfinding Signage and Graphic
Systems

■