Why Choose Displays With KDM

■



Award-Winning Point-Of-Purchase Displays and Retail Fixtures
KDM creates award-winning point-of-purchase displays and retail fixtures to showcase your products in any store environment. Whether you need a temporary, semi-permanent or permanent solution, our Design Center team has the retail display design and engineering experience to create a customized merchandising display solution to help you stand out in-store and increase sales at the point-of-purchase.
■  Countertop Displays
■  In-Line Displays
■  Engaging Kiosks
■  LCD Video Displays
■  Loss Prevention Solutions
■  Literature and Gift Card Holders
■  Permanent Displays
■  Floor Displays
■  Endcaps, Shelving and Gondola Displays
■  Motion, Lighted and Sound Displays
■  Fine Jewelry Showcases
■  Interactive/Hands-On Product Demos
■  Prototypes to Fill Production Runs
■  Temporary Displays
■  Semi Permanent Displays



Why Choose Displays With KDM

■



Standalone POP Displays.
Brands can design unique cases by displaying their product in a nontraditional way.  These displays often appear in the middle of large store aisles called "action alleys," or anywhere else in the store where there is open space. Standalone displays play a huge role in a brand's visual merchandising strategy and should be carefully designed to stand out within a retailer.  
■  Dump Bins
■  Freestanding Displays
■  Entryway Displays
■  Gondola Displays
■  Display Cases
■  Window Displays
■  Banner Stands



Retail Shelving With KDM

■



Retail Shelving Displays
Shelving displays are any type of display that exists on a traditional store shelf. They utilize the space provided by these shelving units to showcase products, feature signage, and interact with shoppers.
■  Clip Strips
■  Header Cards



Moveable Displays With KDM

■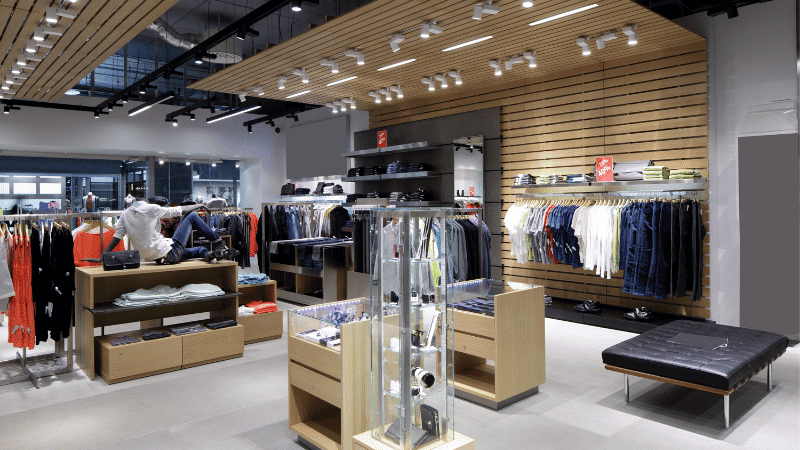 Clothing Displays
While clothing displays sometimes use similar components as CPG displays, there are some key differences between creating displays for apparel merchandising as opposed to something like grocery merchandising. Clothing displays can create themes around your brand, the season, or holidays by incorporating signage and decorative elements. 
■  Garment Racks
■  Display Tables
■  Countertop Display
■  Metal Shelving
How To Choose The Right Display for Your Store.
Selecting the right store displays is critical if you want to shift plenty of merchandise, but if you are new to retail, you might not have a clue about which display types are most suitable for your goods.  KDM has design specialist and an entire team that can create a branded store environment.
Once you have determined what type of merchandise you are selling, it's time to select the right display units. You will most likely need a range of different units.  We can work out a floor plan for your business.
Every retailer's visual merchandising strategy is different. That is where we can help!